Manager Consumer Commercial Digital Products Services at Volvo Car Corporation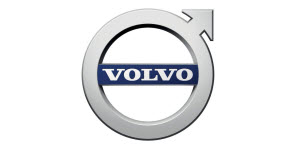 ANSÖK
Manager Consumer Commercial Digital Products Services at Volvo Car Corporation
Do you want to lead the change?
At Volvo Cars, we are always looking for world-class leaders who bring out the best in our people. If you want to be part of leading and inspiring our mission to change the automotive experience and make people's lives less complicated, then we have the job for you.
What do we offer?
This role is within our Consumer Commercial Digital Products (CCDP) team, which is using digital technologies to reinvent the experience of becoming a Volvo customer. There's no reason the experience of buying a car should be painful and difficult – it should be as enjoyable and exciting as actually having a new car. That is our mission. This is a rapidly growing team, and we are looking for outstanding people who will be some of the earliest hires in their function, helping to establish it at Volvo Cars.
You will be responsible for leading a team of individuals fused on helping a global software product development team work at peak performance. You will be responsible for key areas including internal-user customer support, professional services, CCDP tools management, and new-hire on boarding. You will develop the strategic plans for each of these areas and adapt them as the CCDP organization develops, including creating the business case to propose new headcount to grow these areas. You should be familiar working with a Software Product Development organization.
This position is located in Volvo's Gamlestaden office in Gothenburg.
What you'll do
• Develop the Professional Services effort to create blueprints and support for deploying CCDP products and managing all of the digital screens in the Volvo Studios and DownTown Stores.

• Work closely with regional and marketing teams to get requirements for, and to secure support for the Professional Services effort

• Responsible for an off-shore 7x24 telephone support team to support dealers and regional editors. Ensure the support team has the tools and training to quickly identify, triage and route issues to the various Level 2 and Level 3 support teams.

• Responsible for managing CCDP internal tools usage, accounts, and security, including the Atlassian tool suite, Slack, and other systems used by CCDP.

• Responsible for creating and supporting the new-hire on-boarding process, including new account setup, securing hardware for new hires, and ensuring new hires have the proper knowledge and orientation for other areas.

• Assist with CCDP Hiring process, including working with staffing and recruiting, as well as helping to drive a timely CCDP interview and decision process. 
You and your skills
• Bachelor's Degree
• Minimum 3 years work experience working in a software product environment, and have strong software technical skills to understand software support and triage.

• Experience and expertise in developing consumer-facing products

• Experience leading projects and initiatives

• Must have strategic thinking skills, along with good grasp of applying tactics

Preferred Qualifications
• A passion for cars and developments in the auto industry

• Understanding of CMS systems, such as Drupal or Sitecore

• Experience working with regional and marketing teams

• Prior experience as a line manager is desirable

• Knowledge of software product development methodologies and practices, including strategic planning, roadmap development, and agile software development.

How to learn more and apply
For questions regarding the recruitment process, please contact Senior Recruiter, Martin Karlsson a tmartin.karlsson.8@volvocars.com

We want your application at the latest May 8th 2018. Please note that applications via email will not be accepted.
Who are we?
Volvo Cars is a company on a mission; to bring traditional car manufacturing into a connected, sustainable and smart future.
Since 1927, we have been a brand known for our commitment to safety, creating innovative cars that make life less complicated for our consumers. In 2010, we decided to transform our business, resulting in a totally new generation of cars and technologies, as well as steady growth and record sales. Today, we're expanding our global footprint in Europe, China and the US, and we're on the lookout for new talent.
We are constantly pushing our own skills and abilities to drive change in the automobile industry like never before. We are looking for innovative, committed people to join us in this endeavour and create safe, sustainable and connected cars. We believe in the power of people and will challenge and support you to reach your full potential. Join us and be part of Volvo Cars' journey into the future.
ANSÖK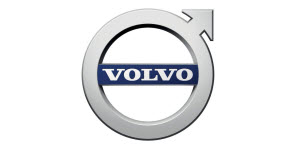 VOLVO CARS
ANSÖK